** This Winter Solstice, Northwest Film Forum, Holocene (Portland), REDEFINE magazine, Pink Noise (PDX), Crash Symbols Records & Seattle Documentary Association join forces! This event is generously supported by Executive Producer Carole Fuller. **
Enter a waking dream as Northwest Film Forum's virtual space is transformed in celebration of the longest night of 2020. Full of ambient electronic music, live performances, guided movement, wellness activities, participatory rituals, and countless inventions culled from subconscious states, LONGEST NIGHT is a communally-minded, season-inspired Solstice party that brings light to the liminal space of the year's darkest day.

DATE & TIME
Monday, December 21, 2020 - Winter Solstice
7:00pm - 11:59pm PST
(Doors at 6:30pm)

FORMAT
Public, Multi-Room Group Zoom
+ a Private Zoom for individual tarot readings

SCHEDULE

IN OUR VIRTUAL SPACES:
"Lobby" - Communal Experiences
Woozy is a virtual movement meditation that disrupts and reorders isolation. We hold a queer lens on apocalypse inside a guided dance party of unveiling. It's designed for all bodies to separate from stagnation and move into spacious embodiment. This is not a workout class, it's a psychonautic surge.
Through the raw freedom of our bodies moving we reach towards ecstatic states. We aim for the liminal, a dreamy seam of trance that awakens the flesh and unwinds the mind. You'll be guided through a series of poetic cues and become a conduit for many textures, images, states, and rhythms. Get wooz'd out, fade into wholeness, and ride a lucid groove towards healing and connection.
Matt Drews is a Seattle-based artist who harnesses yoga and dance as rituals toward communal immersion. He has 10+ years of experience shaping spaces where folks can gather in embodied play towards liberation. He also works individually with clients through an integral approach weaving massage, breathwork, and Reiki.
photo by Stefano Altamura // graphic design by Isabel Von Der Ahe
About livwutang:
Seattle's livwutang's DJ sets traverse dubby, bassy sounds with a slick, effervescent flavor and infectious energy. For Woozy, she slinks expertly into a low and slow mix for this mind-body movement meditation. See mixes or playlists.
photo by James Knowlton
---
Introductory Space Talk & Tarot Readings w/ Elissa Ball

Not only is Dec. 21st the Winter Solstice, but this year, it's also the date that Jupiter and Saturn make a rare planetary conjunction in the sign of Aquarius. What's that mean exactly? Astrologer Elissa Ball of Hit the Deck Tarot will explain when she gives a brief public talk (15–20 min.) on the astrology of 2020 and a sneak peak into the astrology of 2021. Afterward, she'll offer private, FREE 15-minute intuitive Tarot readings. Registration is now FULL; please visit her website for future readings.

Elissa Ball
is the author of two humor books, a few zines, and a collection of poetry (
The Punks Are Writing Love Songs
). For two years, Elissa wrote a weekly astrology column in
Seattle Weekly
called Space Witch. Originally from Yakima, WA, she now lives in Spokane, where she reads Tarot cards, performs stand-up comedy, and dotes on her dog. 
Astrology with Hannah Piper Burns
Getting an astrology reading is like getting help in-progress on a piece of artwork, and that work of art is your life. On the longest night of the year, get acquainted with your cosmic self and receive unique insights into your current condition through the generous spiritual conduit of artist & astrologer Hannah Piper Burns!
HPB (she/her)
is an extramundane anthropologist of her culture's phenomena, detritus, kitsch, and trauma who works in time-based art, writing, curation, and divination. She is offering 30-minute "office hours"-style birth chart consultations to Longest Night attendees on a sliding scale from $25–40. So, take a breath and dedicate a precious moment to align intentions and dreams for the new year. The days will be getting brighter from now on!
SIGN UP HERE between 7:30pm–11pm.
---
"Cinema 1" - Music Performances
Co-presented with Holocene (PDX)
Holocene is a music + arts venue, nightclub and events space in the core of inner-SE Portland. Since the summer of 2003, Holocene has been hosting touring acts from folk to minimal techno, Portland's own most exciting musicians, unforgettable dance parties, and all manner of arts and multimedia parties that blur the line between highbrow and down-and-dirty. Learn more at holocene.org or stream on YouTube or Twitch.
The Biōm Experience is a gateway to deep meditation and relaxation. We use sound, plant and light therapy to help you clear the mind, release stressful energy and reach a deep meditative state. Vibration and frequency are fundamental elements to all life. We use the resonance of crystal bowls and metal gongs to wash your body with waves of healing frequencies. Sound therapy allows your mind to reach deep meditative states and it is useful in relieving anxiety, depression, and insomnia. Plants are central to the design, philosophy and purpose of The Biōm Experience and we have created an innovative hydroponic growth system to create a therapeutic jungle. We believe that as urbanization continues and as people spend more time indoors, it is important for our mental health to stay connected with plant life. Our jungle provides a lush and warm indoor climate complete with a canopy for you to meditate under.
Your session will be guided by Karleen and Robin, the caretakers of Mōksha, a Seattle boutique and arts venue. As a creative team, we practice the art of listening, balance and harmony to create a unique blend of sensory bliss. Karleen will lead you in light stretching, guided breathing and focus, while we duet on crystal bowls and a variety of gongs. Prepare yourself by rolling out a yoga mat, grabbing a few pillows and dimming the lights in your room. Headphones are essential for best results. This will just be a taste, The Biōm Experience is available to you in real life by appointment.
Hair and Space Museum
is the duo of Emily Pothast and David Golightly. Their music combines rapturous textures and resolutely embodied incantations for keyboard instruments and voice.
The Great Conjunction
is a composition that heralds the astronomical alignment of Saturn and Jupiter, the stately giants of our solar system, which will conjoin in Aquarius on the Winter Solstice.
Yawa (also known as Amenta Abioto) is a singer and producer from Memphis, TN, currently residing in Portland, OR. Yawa composes atmospheric loops from kalimba (mbira), guitar, voice and synth. Skipping freely around elements of soul, hip-hop, folk, and blues, her music blurs genres lines. Yawa is notable for her improvisational works and exploration of sounds and stories of the African diaspora. instagram
Crystal

Cortez is a sound & installation artist based out of Portland Oregon. She is also a professor of Creative Coding & Sonic arts at Portland Community College... Under her performance moniker

Crystal

Quartez

she transforms field recordings, uses synthesis, audio programming, data sonification, and 3D sound spatialization to produce complex sonic realms. Her practice has recently involved the development of interactive sculptural interfaces and wearable technology that monitor movement and other corporeal methods to liberate the performer from their interfaces.
Moss Wand is Troy Micheau and Brianna Sas, partners in life and music who explore the intersection of sound and healing in their electronic meditations. Cascades of droning synthesizers and the resonance of crystal singing bowls generate deep healing vibrations to provide beings with a place to simply rest with Mother Earth – a place to come home to themselves.
---
"Cinema 2" - A/V Lounge
Video Showcase

If you would like to submit a video for inclusion, please e-mail paul@nwfilmforum.org!
NWFF Staff Members Paul Siple, Brenan Chambers (with his musical project, Plant Lab), and Vivian Hua
Video art by Hannah Piper Burns (PDX), also doing astrology readings

MUSIC VIDEO PREMIERES
Dustin Wong (LA)
Sondra Sun-Odeon (NY/LA) with "Burning"
Crash Symbols Records musicians Man Rei (Estonia) and Diana Duta & Julia E. Dyck (Belgium) with a 50-minute album stream

ciénaga's Longest Night mixtape

---
"Workshop Room" - Interactive Activities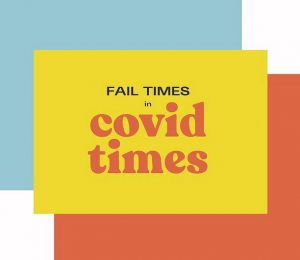 Contour Drawings with Fail Times
Tonight, you're going to need a piece of paper and a pen, because we're going to draw self portraits. Business as usual, except you can't look at your paper or pick up your pen once you've begun to draw. Yep. Looking at our final pieces is deeply tied to how we think about failure. We'll look and see and talk about it. And hopefully you'll send us a picture of your drawings so we can include them in our 2020 issue of Fail Times.
About Fail Times
Fail Times is a zine created by two creatives who fail a lot, Maddy Harkness and Clarissa Hernandez.  Focusing on making space for the good that comes out of the bad, we collect the arts of getting it wrong and fails for the betterment of humankind, then we print it on paper and mail to friends and strangers. Fail Times is a Minneapolis + Austin operation.
Dream Life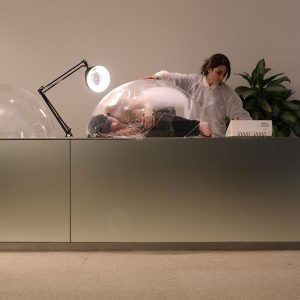 The cycle of birth, decay, death, rebirth, regeneration – the Winter Solstice invites us to go beyond contemplation and enter a space of reflective habitation inside these processes that proceed and persist past each discrete life form on planet earth. Join us for a meditative dream exercise that reels us back to the original hibernation setting: the womb. After all, we spent 60-70% of our time in utero not just asleep, but in REM sleep, actively dreaming our biological circuitry into existence, feeling our first sensations as our nascent selves. What might you say to your womb-self, by way of dream, before your primal awakening? Let's subscend and find out.
Facilitated by Courtney Sheehan & Deborah Girdwood
Courtney Sheehan is a dream tech researcher and creative producer, working to map the emergence of dream tech and the ecosystem of dream research and cultural practices. She presented on the ethics of dream tech design at the Interaction Design conference and is a member of the Guild of Future Architects.
---
SAGITTARIUS BIRTHDAY PARTY PEOPLE
November 29 - Mujale Chisebuka (SEA)

December 7 - L.Fried (SEA)

December 9 - Tanya Tran (TAC)
December 9 - Berette Macaulay (SEA)
December 11 - Dasha Shleyeva (PDX)
December 16 - Aily Grimaldi
December 18 - Sondra Sun-Odeon (NYC)
December 19 - Courtney Sheehan (LA)

December 20 - Vivian Hua of Northwest Film Forum (SEA)
December 20 - Emily Pothast of Hair and Space Museum (SF)
December 20 - Kristin Reiman of Man Rei (Estonia)
December 20 - Travis Estill (PDX)
December 21 - Jess Kim (SEA)
CAPRICORN BIRTHDAY PARTY PEOPLE
December 29 - Madeline Harkness of Fail Times (MPLS)
December 31 - Brianna Sas of Moss Wand (PDX)
January 3 - Gina Altamura of Holocene (PDX)

January 7 - Olivia Klutse of livwutang (SEA)
January 9 - Emily Zimmerman of Jacob Lawrence Gallery (SEA)
---
CO-PRESENTING ORGANIZATIONS
Holocene is a music + arts venue, nightclub and events space in the core of inner-SE Portland. Since the summer of 2003, Holocene has been hosting touring acts from folk to minimal techno, Portland's own most exciting musicians, unforgettable dance parties, and all manner of arts and multimedia parties that blur the line between highbrow and down-and-dirty. Stream on YouTube or Twitch.
REDEFINE magazine is an interdisciplinary online publication dedicated to "conscious growth through long-form arts journalism." It ran from 2005-2016, and came back to life in 2020. Learn more about its renewal here.
Pink Noise is a Portland, OR based one day art festival full of noise, sound, music, performance, interactive installations, video, ritual, and healing. It is an immersive experience, bringing together local and regional femme talent to create the best art party in town. 
Crash Symbols is a West Virginia-based cassette label that showcases a global variety of audio and visual work. Managed by partners Dwight and Liz Pavlovic, their focus ranges from psychedelic to ambient and experimental sounds. In addition to the label, Liz is a freelance designer and illustrator known for her work as Keep On Creepin' On. Dwight also writes a cassette column called The Tape Section for Third Man's Maggot Brain Magazine. 
Seattle Documentary Association (SeaDoc) is a non-profit organization. Our mission is to cultivate and support an equitable and professional community of nonfiction storytellers. SeaDoc was founded more than ten years ago by a group of independent documentary filmmakers dedicated to creating a platform for emerging and established doc filmmakers from the Pacific Northwest. We are a volunteer-run organization, offering year-round programming and events to support the craft of non-fiction storytelling. If you are interested in joining our Board of Directors, please Contact Us!